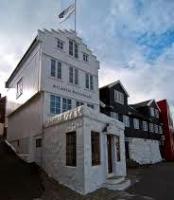 P/F Atlantic Petroleum says that Statoil will exercise their option to take 10% of the PL802 licence in the Norwegian Sea. This will leave Atlantic Petroleum with 10% equity in License PL802 containing a number of high impact prospects.
Following receipt of a further drilling proposal on the Gymir prospect on Licence PL602, Atlantic Petroleum announces that it has submitted a notice of withdrawal from the License.
PL802 was awarded in February 2015 (APA 2014 award). The partnership consists of Repsol (operator, 40%), Eon (20%), OMV (20%) and Atlantic Petroleum (20%). The licence is sitting just north east of the Asterix discovery, and contains several prospects within the Upper Cretaceous play system that has been proven successful in this area.
The PL602 withdrawal means that the company will relinquish its 7.5% interest in PL602 including the Roald Rygg discovery. A non-cash pre-tax write down of an estimated NOK 20MM will be taken in Q2 2015.