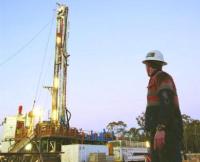 Titan Energy Services Ltd.'s drilling services subsidiary Atlas Drilling has secured a contract for an initial three well program located in the Canning Basin, drilling exploration wells with Buru Energy Limited. Rig 2 is expected to mobilize in May with drilling to commence in June and the initial wells to be completed by September.
The contract includes an option for a further well and should the optional well be exercised the contract will extend until approximately the middle of October. Atlas Rig 3 recently drilled and completed two exploration wells in the Arckaringa Basin, South Australia. This contract commenced in late October 2014 and while it was expected to be completed in February the contract extended to the end of March.
Titan's Acting CEO Christine Hayward commented, "We are pleased to secure this contract in Western Australia and forge a strong relationship with a new client.