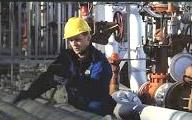 Audubon Field Solutions has named David Wint as Director of Pipeline Integrity. Wint brings over 30 years of experience in engineering, construction, corrosion control, pipeline integrity, regulatory compliance, and pipeline pigging programs on natural gas and liquids (NGLs) pipeline systems.
Based in Tulsa, Oklahoma, Wint's role will involve overseeing business development and operations efforts to provide pipeline support services to oil and gas clients. These services include pipeline engineering, integrity management programs, corrosion monitoring and mitigation programs, threat assessment, project controls, project management, and more.
"David is an accomplished leader with a commitment to safety, integrity and compliance," said Bryan McDonald, President of Audubon Field Solutions. "David's highly regarded industry expertise in implementing large-scale, improvement initiatives will better serve our clients, and he'll play a key technical role in liaising with clients on major projects. We are pleased to welcome David to the team and are confident that he will be extremely valuable in expanding our service profile."