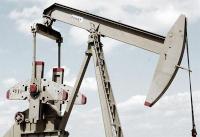 Austin Exploration has engaged Meagher Energy Advisors to conduct a tender process for a potential sale of the Company's Birch project in Burleson County, Texas.
The Company can confirm that it has received several unsolicited approaches that have no financial backing and are not capable of a transaction. The work of Meagher Advisors is to test these advances and this process will provide guidance to the Board on a potential divesture of the asset which has not yet been decided on. Following this, the Board will then be in a position to recommend to shareholders if there is value in a potential sale.
Meagher's process requests that bids on the property are due in by July 8.
Meagher Energy Advisors is based out of Colorado and is a leading broker of oil and gas assets in North America. They have closed over USD$1billion in oil and gas transactions in the last year.