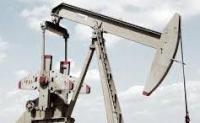 Austin Exploration advises that the drilling of the Company's deviated exploration well has encountered natural gas in the Pierre formation at its flagship Pathfinder project in Colorado.
Electronic resistivity logs have been run and show a spike in the bottom 100ft of the well-bore, which is also an indication of the presence of hydrocarbons. The gas appears to be wet and the Company will now run gas chromatograph tests to comprehensively analyze this gas, as the Pierre formation is not typically recognized as a gas-bearing formation.
At the time of this report, the well has not flowed crude oil. The Pierre formation is fragile with extensive natural fracturing, and drilling can cause cuttings to be forced back into the fractures which can initially prohibit oil from liberating into the well-bore. This has been evidenced in other wells in the Florence field that have taken several weeks before the wells started to produce oil.