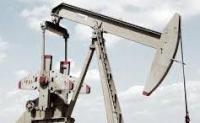 Austin Exploration has formed a Joint Venture with Pierre Energy Partners to develop its Pierre Shale prospects at the Company's 100% controlled 11,560 acre oil and gas property in Fremont County, Colorado.
Austin and Pierre Energy have agreed to terms for two Pierre wells to be drilled back-to-back in April and May. Pierre Energy will carry Austin on the drilling costs to earn 50% of the oil production from C18#3 and C18#4 exploration wells.
Austin will pay for the completion costs of the wells in the event of a discovery. In connection with the development of the Pathfinder Pierre Prospect Denver-based Craig Energy has been engaged to provide drilling services to the Joint Venture. Founded in 1981, Craig Energy provides construction, drilling, and water management services to its customers across basins including the Niobrara in Colorado, and the Bakken in North Dakota.