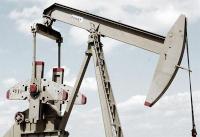 Austin Exploration will add two new non-executive directors, based in Sydney Australia, Mr. Philip McCarthy and Mr. Stuart J. Middleton, effective 15 April 2015.
Richard Cottee has notified the board that he wishes to retire from the board following his 60th birthday. He has tendered his resignation effective 21 April 2015 which the board has accepted.
'I look back with certain satisfaction of the progress made by Austin and in particular the transformation of the Eagle Ford acreage into a low cost quartile shale oil producer. The calibre of the new directors augurs well for the future of the company', said Richard Cottee.
Austin Exploration Managing Director, Dr. Mark Hart, said: 'The board is grateful for the outstanding service of Richard as Chairman from which the Company has benefitted. We are pleased that Austin is able to attract two high calibre energy directors in Phillip and Stuart which clearly illustrates the strength of the Company's management team and its world class US oil and gas assets.'