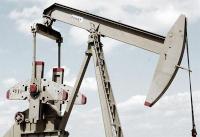 Austin Exploration announced a 3D seismic program is underway at the Company's Pathfinder property in Colorado.
Austin is adding another prospecting tool to its established geochemistry, geophysics and 2D seismic capability - a 3D seismic 'Zig-Zag' exploratory tool - starting in section 18 and sequentially progressing North West and South-East on its property as further development occurs.
A geochemistry, geophysics and 2D seismic program was completed in 2014. This program is designed to further de-risk the property, gain further knowledge of the fracture systems in section 18 and to assist with Austin's ongoing drilling program at its flagship 11,560 acre property in Colorado.
Mobilisation and drilling has also recommenced in section 18. Austin has completed the Participation and Joint Operating Agreements for the newly formed Pierre formation JV that was announced to the market on the 23rd of March 2015.