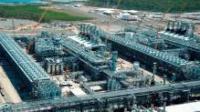 Australia Pacific LNG Pty Ltd. has commenced operations with its first liquefied natural gas (LNG) cargo departing from its LNG facility on Curtis Island, near Gladstone, Australia.
The LNG vessel, the Methane Spirit, departed Australia Pacific LNG's facility on Saturday Jan. 9.
Australia Pacific LNG CEO, Page Maxson, said the departure of the LNG vessel marks over four years of planning and construction since making the Final Investment Decision.