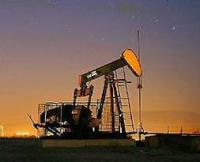 Australian Oil Company Limited has appointed Mr Aqeel Virk as a Non-Executive Director of the Company.
Mr Virk is an oil and gas professional who has worked for oil and gas companies with assets in Indonesia, Canada and the United States. His experience includes business development, operations, legal affairs, compliance, contract negotiations, and acquisitions.
Mr Virk graduated from the Haskayne School of Business at the University of Calgary and received his Juris Doctor (J.D.) in 2013.
He is also a Director of Blue Sky Langsa Ltd, one of Indonesia's independent offshore oil producers. As part of Mr Virk's appointment, AOC has established an office in Los Angeles sharing costs with one of its California Joint Venture partners and significant shareholders.
Andrew Childs, Australian Oil Company Chairman, commented,"AOC's focus is to strengthen its portfolio of conventional gas assets in California and it is important that we have the necessary skills and networks to assist the company in this regard. Aqeel brings such skills to AOC and we see his appointment as being instrumental in aggressively growing our business in California.