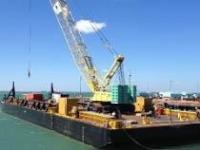 Bhagwan Marine has launched its subsea division.The new venture brings a highly experienced and proven team of senior subsea management professionals together with Bhagwan's solid track record for the provision of Marine services to the Offshore Oil & Gas and Resources Industries.
Bhagwan offers an unrivalled capacity to provide safe, reliable and cost effective solutions to all subsea challenges, boasting a new range of state-of-the-art equipment that exceeds the most stringent industry standards.
With a fleet of over 150 vessels and regional bases across Australia Bhagwan is ideally positioned to offer the market complete end to end integrated subsea IMR and construction services. With initial services including Diving, ROV, Survey and Engineering.