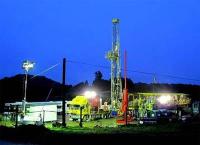 Mosman Oil and Gas Limited advise that EP145 has been granted to Trident Energy Limited (Trident) by the Delegate of the Northern Territory Minister for Mines and Energy.
The grant of EP145 before the end of the Offer Period is a Condition of the off market takeover offer by Mosman for Trident on the terms and conditions detailed in the Bidder's Statement. The grant of EP145 has now satisfied this Condition to the Offer. EP 145: Amadeus Basin, Northern Territory (100%).
EP 145 is a permit in the Amadeus Basin in the Northern Territory of Australia. A deed for exploration between Trident and the Central Land Council (CLC) for native title matters has been successfully negotiated and executed.