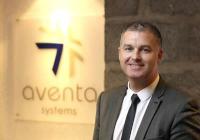 Aventa Systems (Aventa), has appointed a new business development manager, as the integrated production data solutions specialist gears up for an exciting period of growth.
The Aberdeen-based company has recruited Darren Lindsay, 38, who is now responsible for managing and expanding Aventa's already impressive client list, which includes some of the oil and gas industry's major players.
Highly experienced, Darren has worked in business development – primarily within the energy sector – across the globe for 20 years. His new role at Aventa involves all aspects of sales, from day-to-day account management to boosting the profile of the company at industry events.
Darren commented: "I am extremely excited to have joined Aventa. The company is trusted by some of the industry's largest operators, which provides a great platform for us to build the business from – and I look forward to playing my part in taking it to the next level."