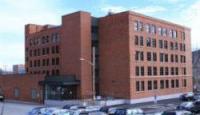 Avere Systems, a provider of enterprise storage for the hybrid cloud, and Quantum Corp. announced a joint storage solution designed to optimize workflows for the oil and gas industry.
The combined approach provides an integrated networked attached storage (NAS) solution with cloud storage that extends data availability at a lower cost, enabling upstream workflows to keep strategic information close at hand, shortening project cycle time and improving exploration analysis.
Avere Cloud NAS powered by FlashCloud™ combined with Quantum Lattus™ extended online storage delivers cost-effective cloud storage with the high-performance access required for oil and gas exploration.