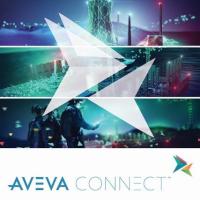 At its flagship annual industry conference, the AVEVA World Summit, AVEVA made two strategic announcements; first, that it intends to use Amazon Web Services to deliver "AVEVA Connect" a Software as a Service (SaaS) ecosystem for Engineering, Design and Information Management Products. Further, AVEVA announced "AVEVA NET Connect", an Information Management as a Service offering, planned to be delivered with Capgemini Technology Services, a global leader in consulting, technology and outsourcing services, as the first solution on the AVEVA Connect Platform.
AVEVA Connect will deliver new opportunities to drive down IT costs, improve flexibility to scale software usage to meet project demand and increase focus on core business activities without compromising security or user experience.
"With AVEVA NET Connect, the Digital Asset will have the capability to be rapidly deployed in the cloud, allowing cross-disciplinary teams to collaborate and share information with complete clarity on the engineered status, of the entire project or operating asset", explains Dave Wheeldon, Chief Technology Officer (CTO) at AVEVA. "This will enable greater collaboration between all parties in the supply chain, and better decision making by Assets Operators."
AVEVA has chosen Amazon Web Services to be its cloud technology provider for the launch of its Cloud-based SaaS offering and intends to have Capgemini Technology Services as its strategic delivery partner, because of its market position, global reach and its security and reliability credentials.
Ian Massingham, Chief Evangelist - Europe, Middle East & Africa (EMEA) at Amazon Web Services says that "AVEVA have been quick to recognise the benefits of moving to AWS and we are excited to support the delivery of AVEVA Connect to help them to lower costs and improve agility, flexibility and security for their customers."
"For a business critical solution like AVEVA NET Connect the design and delivery of Information Management services is equally as important as the software solution so a simple "lift and shift" to the cloud is not appropriate," says Abdelmajid Boutayeb, Senior Vice President, Communications & Energy-Utilities at Capgemini Technology Services. "Instead we have worked closely with AVEVA for several years and applied our Cloud Choice methodology so AVEVA NET Connect can soon be delivered as an enterprise ready, cloud-hosted, business services solution in the challenging markets that AVEVA serves."
"AVEVA has closely monitored the evolution of Cloud computing over the last few years", says Richard Longdon, CEO, AVEVA, "we are committed to delivering a complete portfolio of solutions in the Cloud which will allow our clients to access all our solutions flexibly and cost-effectively, protecting investments in intellectual property, people and relationships with contractors."