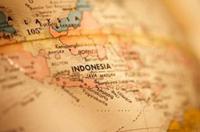 AWE Limited has been advised by the Operator of the Bulu production sharing contract (PSC), KrisEnergy, that the Government of Indonesia has approved the Plan of Development (POD) for the Lengo gas field, offshore East Java.
Mr Bruce Clement, AWE's Managing Director, said,"Achieving an approved plan of development for the Lengo gas project in Indonesia is another significant milestone for AWE and underlines the success of our growth strategy and the benefits of our balanced portfolio of assets.
"Lengo is well positioned to supply a strengthening gas market in East Java where growing demand has helped gas prices remain firm despite current oil market volatility.
"The project has considerable momentum and we look forward to working with the Operator, KrisEnergy, to progress to a final investment decision," Clement said.