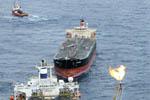 Australia's AWE Limited disclosed that a new four-year, $326 million (AUD 400 million) secured multicurrency syndicated bank loan facility to replace its existing $244.5 million (AUD 300 million) unsecured loan facility.
Chief Financial Officer of AWE, Ayten Saridas, said that the new facility further strengthens the company's capacity to deliver its expanding portfolio of major growth projects and take advantage of emerging opportunities.
"AWE's ability to increase its bank facility by $81.5 million (AUD 100 million) to $326 million (AUD 400 million) in the current low oil price environment reflects the strength and stability of the company's asset portfolio and the resilience of the underlying projected cash flows," Saridas said.
Over the past 12 months, AWE has added two significant projects to its development portfolio: the Senecio/Waitsia gas project in the onshore Perth Basin and the Lengo gas project offshore Indonesia. The Perth Basin project, together with BassGas, Sugarloaf and Ande Ande Lumut, are core elements of AWE's growth strategy.