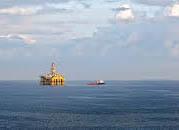 AziNam Ltd. says that a new licence has been issued for Blocks 2312A&B and 2412A&B, now renamed as Blocks 2312 and 2412A (the Central Blocks), offshore Namibia, operated by Chariot Oil & Gas (Chariot).
The newly awarded license has a three year Initial Exploration Phase which commenced on the 27th of August 2014, with a work commitment including the acquisition and processing of 1,500 km2 of 3D seismic.
As part of the process, AziNam increased its holding by an additional 10%, resulting in a 20% working interest in the licence. The Namibian State Oil Company, NAMCOR, and a local partner, Ignitus Oil and Gas (PTY) Ltd, also entered the licence, holding 10% and 5% respectively.