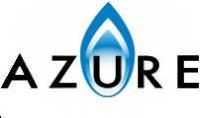 Azure Midstream Energy, LLC announced the contribution of the equity interests of Azure ETG, LLC ETG or the drop down).
Consideration for the ETG contribution is comprised of $80 million in cash and an additional 255,319 common units in the Partnership. Approximately $80 million in cash proceeds from the contribution will be used to reduce indebtedness and creates financial flexibility to fund future development opportunities at Azure.
This transaction continues Azure's strategy of increasing financial flexibility and creating access to additional liquidity that will increase the strength of the Azure family of companies. In January 2015, Azure committed to reducing indebtedness by $195 million to $250 million. With the drop down of ETG, Azure will have met its 2015 debt reduction target and will gain access to additional liquidity to support its business development efforts across its platform.