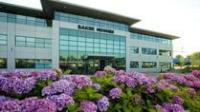 Baker Hughes Incorporated and Weatherford International have closed the previously announced purchase and sale of Weatherford's pipeline and specialty services business.
The acquisition provides Baker Hughes with an expanded range of pre-commissioning, deepwater and in-line inspection services worldwide. The addition of over 700 process and pipeline specialists to Baker Hughes' Process and Pipeline Services further enhances the company's ability to provide innovative solutions for oil and gas asset owners and operators, upstream, midstream and downstream.
"This acquisition adds sophisticated subsea pipeline commissioning services and new ultrasonic in-line inspection technologies to the Baker Hughes portfolio," said Martin Craighead, Chairman and Chief Executive Officer of Baker Hughes. "Expanding our services will allow us to more effectively address our customers' process and pipeline challenges."