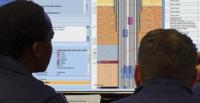 With innovative drilling technologies increasing the depth, reach, and complexity of today's wells, a more effective way to optimize completion design and operations takes shape.
To date, the onset of 3D visualization has significantly improved subsurface modelling and facilities design. And now—in response to the industry's immense focus on well control, well integrity, flow assurance, and risk management—Baker Hughes applies these benefits to complex completion design.
Making the complex, simple
The Completion ArchiTEX™ (CTX™) 3D completion design software offers a new class of design integrity assurance that bridges the gap between enhanced visualization, design verification, process adherence, and collaboration.