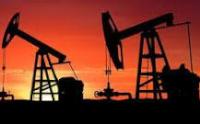 Bankers Petroleum Ltd hosted its 2014 Field Tour for analysts and institutional investors to showcase the strength and continued momentum of our operations in Albania.
During the Field Tour, Bankers Management team gave a technical presentation outlining the Company's current activity in the field and emphasizing our operational and financial flexibility.
Bankers capital program is structured to allow for the ability to accelerate or defer projects in accordance with lower oil prices, while maintaining focus on production growth, polymer and water flood pilot expansion and cost improvements within the field.