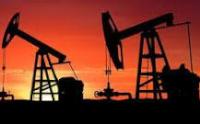 Bankers Petroleum Ltd. is pleased to announce the Company's second quarter operational update.
Production
Average production from the Patos-Marinza and Kuçova oilfields in Albania for the second quarter of 2015 was 20,045 barrels of oil per day (bopd), an increase of 1.4% compared to the first quarter 2015 average of 19,767 bopd.
The Bubullima reservoir continues to exceed expectations, with four producing wells averaging 220 bopd at an 85% water cut, over the last thirty days of the quarter. The average API of the Bubullima production is 15 - 17 degrees, helping to further offset diluent costs. The production history of these four wells ranges from four months to over two years, with minimal decline rates to date. Bankers has one additional well to be tied-in pending the completion of sour treating facilities in Q3 and plans to drill up to three additional Bubullima wells in the second half of 2015.
Sales and Oil Prices
Oil sales during the quarter averaged 19,599 bopd, 3.4% lower than the previous quarter average of 20,283 bopd. Crude oil inventory at June 30, 2015, was 307,000 barrels, up from 270,000 barrels at March 31, 2015.