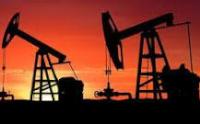 Bankers Petroleum Ltd. announces a temporary production impact from recent flooding caused by unusually heavy rain in Albania and the surrounding Balkan region.
Additionally, Bankers is pleased to announce the resumption of its full water handling system.
Flooding
On February 1, Bankers was forced to shut-in 81 wells, or the equivalent of approximately 3,500 barrels of oil per day (bopd) due to rising water levels preventing access to facilities as the nearby river breached its banks. There has been no significant damage to the equipment or facilities in the affected area.