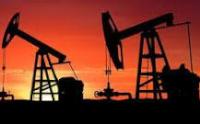 Average production from the Patos-Marinza oilfield in Albania for the fourth quarter of 2013 was 19,303 barrels of oil per day (bopd), 4.1% higher than 18,541 bopd in the third quarter. Average oil production for 2013 was 18,169 bopd, 21% higher than 2012 average production of 15,020 bopd.
Oil sales during the quarter averaged 19,710 bopd, 7.5% higher than the previous quarter average of 18,332 bopd. The crude oil inventory at December 31, 2013 was 311,000 barrels, 38,000 barrels lower than 349,000 barrels at September 30, 2013.
The Patos-Marinza fourth quarter average oil price was approximately $85.71 per barrel (representing 78% of the Brent oil price of $109.27 per barrel), as compared with the third quarter average oil price of $86.96 per barrel (representing 79% of the Brent oil price of $110.37 per barrel).