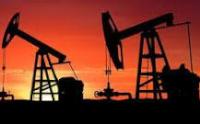 Bankers Petroleum Ltd. announces the Company's fourth quarter operational update.
Production
Bankers achieved 14% growth in 2014 with average production of 20,687 bopd compared to 2013's average production of 18,169 bopd. For the fourth quarter 2014, average production from the Patos-Marinza oilfield in Albania was 20,324 bopd.
In November, the Company elected to shut-in production from several higher water-cut wells due to reduced water handling capacity after a disposal pump failure. The replacement parts needed for the pump are due to arrive in country by mid-January and disposal rates will be resumed throughout the balance of the first quarter. Two additional water disposal wells are planned in later in 2015 to provide additional water handling capacity.