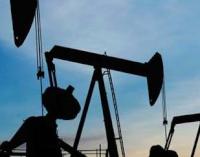 Baraka Energy & Resources Ltd has, after an extended period of discussions and communications, together with the support of Petrofrontier Corp and Statoil Australia Theta B.V., applied for the renewal of Exploration Permit EP128, being the most northerly of the two permits Baraka has an interest in, in the Georgina Basin, Northern Territory, Australia.
Both Petrofrontier and Statoil, as a result of not discovering hydrocarbons of sufficient quantity, quality or sufficient porosity from the limited wells drilled and completed, have elected to withdraw from both permits, for their respective reasons.
It is important to note that the McIntyre 2H well, initially drilled by Petrofrontier on EP127, indicated high gas readings during drilling, however after fraccing this was unable to be investigated further due to the well producing excessive water and hydrogen sulphide (H2S), and was suspended for safety reasons.