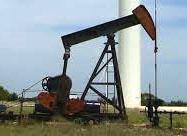 The Board of Baron is pleased to provide an update on its operations in Peru, and the Islandmagee gas storage project in Ireland.
Block XXI Seismic Acquisition, Peru
Baron is pleased to confirm that it has now commenced its topography work in the area around the Minchales well location in the south of Block XXI, onshore Peru. The Company's work timetable has been slightly delayed in obtaining local approvals and also seismic equipment being held up with the Peruvian customs. The majority of the seismic equipment has now been released by Peruvian customs and the Company expects the remainder to be released in the next 2-3 days, which will allow the commencement of the seismic acquisition programme during the course of the week commencing 30 November 2015.
The Company will provide further updates as it progresses the seismic acquisition programme.