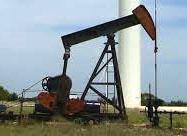 Baron Oil is pleased to announce that the Environmental Impact Assessment (EIA) has been approved by the Ministry of Energy and Mines.
The license is now in the third phase out of five exploration phases. The third phase consists of 720 working units or 1 exploration well. The period is eighteen months. No further "EIA's" will be required in the upcoming phases.
Baron Oil has a 20% carried interest in the three remaining phases and is the operator of the block.