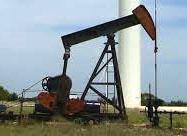 Baron Oil Plc (formerly Gold Oil), along with partner Union Oil and Gas Group Corporation (Union), has obtained approval from Perupetro to convert the Third Work Phase from a seismic obligation into a drilling obligation.
Perupetro also approved a Force Majeure (FM) clause to be invoked on Block Z-34, this has the effect of extending the time limit for the well to be drilled to enable a suitable deepwater drillship to be identified and contracted.
It is the intention of the Z-34 partners to form a joint drilling team with Karoon Gas, operator of adjoining Block Z-38, to minimize total drilling costs. Baron Oil and Union are also planning to form a joint Z-34 technical team into which each company can place the most suitably qualified people.