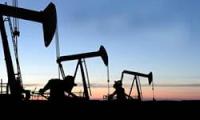 Bayhorse Silver Inc. advises that Saturn Minerals Inc. has been granted a Permit & License under the Oil and Gas Conservation Act, Province of Saskatchewan, to drill its first oil well at its Bannock Creek Property.
Bayhorse president & CEO, Graeme O'Neill, comments on how this news will benefit Bayhorse 'with WTI crude oil trading at US$56-$57 barrel and projected costs approximately C$25 barrel, this is an exciting time for Saturn, and Bayhorse, as a successful, conventional oil well should also significantly affect the prospects for the nearby Little Swan oil project that Bayhorse is farming in on and potentially establish a new oil field in the region.
Saturn reports it has contracted with West Rock Energy Consultants Ltd., Calgary, AB to provide all logistical support and the drill for the drilling program under the direction of the Company's Geological team, Craig Boland, P.Geo. and Chris Barton, P. Geo.