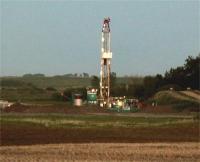 Bayshore Petroleum Corp. announced that Anna Lentz, its Chief Financial Officer (CFO), has resigned from her position as Chief Financial Officer CFO, effective April 1st, 2014, to pursue other personal and career interests.
Bayshore is now seeking a new CFO and Mr. Peter Y. Ho, CEO/President will act as interim CFO position until a new CFO is appointed.
Anna Lentz was appointed CFO of Bayshore in August 2011. In making the announcement, Peter Ho, Chief Executive Officer of Bayshore said: "Anna joined Bayshore and has made solid contributions to the Company as we evolved our business during the past years. On behalf of Bayshore, I wish her the best for the future."