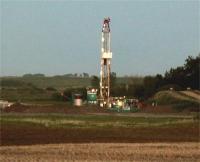 Bayshore Petroleum Corp. has completed its annual and special meeting of shareholders (AGM) approving as proposed the election of directors, amendment and approval of the stock option plan, and presentation of the annual audited financial statements and Management's Discussion and Analysis for the twelve month period ending December 31, 2012 and the twelve month period ending December 31, 2013.
The Company did not hold an AGM in 2013, and thus obtained a Court Order enabling the Company to do so. Two new directors were elected: Mark Roth and the Honorable Bill McKnight. Mr. Roth is the current chief financial officer, and Bill McKnight is an independent director.
Mr. McKnight was born and raised in Saskatchewan. He has been a farmer, entrepreneur, and a public servant. Mr. McKnight was in public life from 1979 to 1993 serving as a Canadian Member of Parliament for Kindersley-Lloydminster.