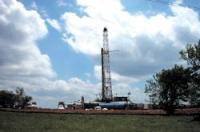 Baytex Energy Corp. supports the regulatory initiatives announced by the Alberta Energy Regulator (AER) governing heavy oil development in the Peace River region.
Baytex welcomed the AER's Public Proceeding held in January into Odours and Emissions from Heavy Oil Operations in the Peace River Area.
The AER Panel provided a highly-credible, science-based venue for addressing and finding solutions to a variety of concerns that have been expressed by some community members about Peace River oil production. Baytex was an active participant throughout the two-week Public Proceeding.