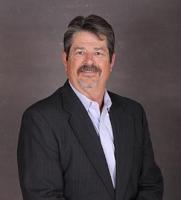 BCCK Holding Company (BCCK), provider of engineering, procurement, fabrication and field construction services, has appointed Tony Canfield as vice president of engineering to support company growth in the process and mechanical engineering fields.
Canfield will be based in Midland, Texas, and joins BCCK from DCP Midstream, where he served as project engineering manager in the Midland area. With 36 years of oil and gas experience, Canfield has worked in various locations throughout the US and in the UK and holds a bachelor of science in petroleum engineering from the University of Wyoming.
Greg Hall, executive vice president, BCCK, says, "Tony brings a strong operations background along with technical expertise in the midstream market. He will provide significant support as we build on the technical and operational side of our plants and other processes. We look forward to welcoming him to the team."
"As a previous customer of BCCK, I was very impressed with the level of professionalism and innovation exhibited by BCCK management and staff," says Canfield. "I look forward to contributing my talents to the BCCK team at this time of focused growth for the company," Canfield concludes.