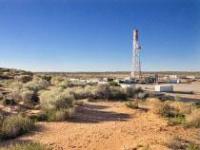 Beach Energy Ltd has discovered oil in the Namur Sandstone and McKinlay Member at Balgowan-1, an exploration well in PEL 91 (Beach 40% and operator, Drillsearch Energy Ltd 60%).
The Balgowan-1 well met expectations by encountering hydrocarbons in the primary target, intersecting a gross oil interval of approximately nine metres. Of this, 3.5 metres (gross and net) were encountered in the Namur Sandstone, with five metres (two metres net) in the overlying McKinlay Member.
Reg Nelson, Beach Managing Director, said 'The new field discovery at Balgowan has extended the oil fairway in PEL 91 that includes recent exploration success at Stunsail, Congony, Kalladeina and Sceale.