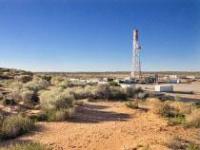 Beach Energy Ltd provides an update on the NTNG program in ATP 855 and PRLs 33-49 (ex-PEL 218). A total of 18 wells have been drilled as part of the Stage 1 exploration phase, of which 14 have been fracture stimulated and 11 flow tested to date.
A targeted campaign of fracture stimulation was undertaken to increase the understanding and knowledge of the geology and optimal approach for gas extraction. As such, flow rates to date should be assessed in this context and are not representative of whole-of-well rates expected from an entire commercially producing well.
The Company is encouraged by test results for the Stage 1 exploration phase and the program remains on track to achieve reported milestones.