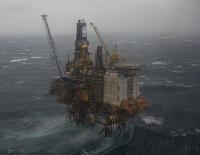 Beerenberg has signed a frame agreement with Wintershall for ISS services on the Brage platform.
The 4-year frame agreement includes 3 options for 2-year extensions and is expected to have a value of NOK 20-40 million per year.
"We are very pleased that Wintershall has chosen Beerenberg as a partner and we look forward to contributing to our expertise and capacity. The award is a confirmation of our competitiveness in today's demanding market," says Beerenberg CEO Morten Walde.
The contract will commence in Q4 2017.