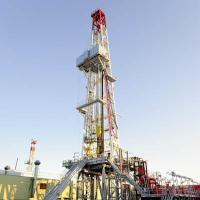 German based manufacturer of drilling rigs and equipment, Bentec has won the largest single contract in its 20 year history.
The multi-million dollar contract was awarded by Algerian state owned drilling contractor, Enafor and will see Bentec deliver seven desert drilling rigs within the next 17 months.
All drilling rigs will be fully equipped with Bentec equipment, including top drives, pumps, drawworks, power control rooms and electrical controls, all of which are manufactured at Bentec's Bad Bentheim site.
Bentec previously sold and successfully delivered four drilling rigs to Enafor in 2013.