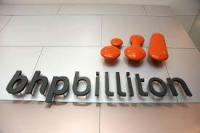 BHP Billiton Ltd. and its partners have begun drilling the Angostura-1 well in Angostura Phase III as it attempts to meet its contractual arrangements to provide natural gas to the downstream plants at Trinidad and Tobago's Point Lisas Industrial Estate.
The well is being drilled in 5,000 ft of water offshore Trinidad and Tobago's east coast and the structure is south of its producing area called the Greater Angostura development.
During the drilling phase, which is expected to last 6 months, operator BHP is expected to drill three development wells in an area believed to be all gas with no associated liquids.