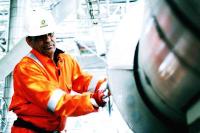 Energy services firm Bilfinger Salamis UK, part of the Bilfinger Group has secured new business with a combined total value of over £100million.
Bilfinger Salamis UK, which specialises in UKCS activities from its head office in Aberdeen, has been awarded the contracts from clients including Apache and Taqa Bratani in the last three months.
The company, part of Bilfinger's Oil and Gas division, will be handling extensive inspection and maintenance activities for these customers.
The services to be provided include offshore inspection enactment including conventional and advanced NDT; scaffolding access; rope access, coating; insulation; specialist cleaning; asbestos work; norm removal, and passive fire protection.