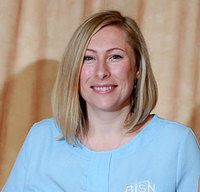 BiSN, the global provider of innovative metal-to-metal downhole sealing solutions, has underlined its commitment to the North Sea and wider Eastern Hemisphere with the appointment of Emma Carter, as operations manager.
Carter, who joins the organisation from Vital Energy, brings more than 17 years of management experience to the role and will be responsible for the growth of BiSN's services and products in the region, from research and development through to enhancing client support.
Some of the world's major oil and gas operators have invested in BiSN's innovative Wel-LOK M2M technology range, and the company growing its UK workforce by 100% in order to service the completions, interventions and abandonment markets. Emma's appointment reflects the UK/USA-based company's strategic development plans, coinciding with opening a new GBP 2 million manufacturing facility in Warrington.
Commenting on Carter's appointment, chief executive officer, Paul Carragher, says, "We are pleased to welcome Emma to the BiSN team at what is an exciting time of growth for our business, as we expand to meet the increasing needs of our clients. Her many years of management experience will be indispensable, and stand us in great stead as we build up operations from our new base in Warrington. International demand for BiSN's unique downhole technology has increased rapidly and these appointments will help lead us to the next level of expansion."
Carter adds, "I am delighted to be joining BiSN at an important time of growth for the business. The team is hugely motivated and has built up a strong reputation in the industry. I'm looking forward to enhancing this and helping to elevate the company even further."