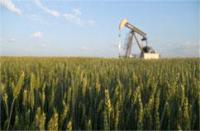 Black Ridge Oil & Gas, Inc. announced an increase to the borrowing base and availability under its credit facility agreements to $50 million, an increase from $43 million.
The increase is largely based on the Company's December 31, 2013 reserve report, as prepared by Netherland Sewell and Associates, Inc.
The previous borrowing base and availability was determined on December 13, 2013, concurrent with the closing of the Company's previously announced $20.6 million acquisition. The next borrowing base adjustment is scheduled to occur subsequent to a lender review of reserves as of June 30, 2014.