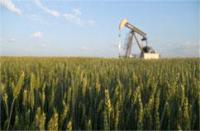 Black Ridge Oil & Gas, Inc. has signed a definitive agreement with Merced Capital to form an entity that will acquire and develop Williston Basin non-operated assets. The joint venture will be funded by Merced with an initial investment target of $50 Million. Investments will be subject to Merced approval, and will be managed by Black Ridge.
Ken DeCubellis, Black Ridge's CEO, commented,'The partnership with Merced provides Black Ridge the opportunity to participate in the acquisition and development of additional assets at attractive valuations, with the potential to create significant returns for Black Ridge's shareholders without dilution.'
Partnership with Merced
The joint venture assets will be managed by Black Ridge in exchange for a management fee and reimbursement of third party expenses, and after certain investor hurdles are met Black Ridge will receive a share of profits in the venture. Black Ridge will also have the option to co-invest up to 25% on acquisitions and capital expenditures alongside the venture and any such co-investments will reside directly within Black Ridge. Upon the sale of joint venture assets, Black Ridge will also have the option to bid and acquire the assets.