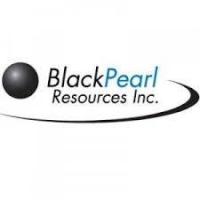 BlackPearl Resources Inc. is pleased to announce the renewal of its credit facilities and provide an update of its current operations.
The Company is pleased to announce that it has commenced steam injection at its 6,000 barrel per day thermal EOR project at Onion Lake in Saskatchewan. This phase of the project includes 13 horizontal production wells on two well pad sites. First oil production is expected approximately three to six months after steam injection.
John Festival, President and CEO indicated that 'completion of construction and initiation of steam injection at Onion Lake is an important milestone. As a company our growth is going to come primarily from development of our thermal projects and we are extremely pleased that our initial thermal project was built ahead of schedule and within budget, and that we have now commenced operations.'
At Blackrod, the Company continues to achieve positive well results from the second SAGD pilot well pair. After completion of well and facility maintenance during the first quarter, the well has been producing in excess of 500 barrels of oil per day during April and May, with a steam oil ratio under three.