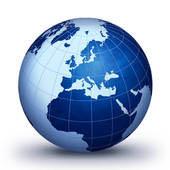 Blue Earth, Inc. says that David J. Prezioso has joined the Company as CEO of Blue Earth Combined Heat and Power, Inc. (BE CHP), a wholly owned subsidiary. Mr. Prezioso is a proven leader with extensive experience in field operations management, project management, project development and introducing new products to a market segment. Mr. Prezioso has over 30 years' experience in managing and optimizing field service and delivery programs for a number of Fortune 500 companies as well as smaller privately held firms.
BE CHP is opening offices in the Atlanta and Chicago areas. Each office will have a team of engineers focused on performing energy analysis on multiple CHP customer sites and develop modularized, standard CHP packages to minimize engineering costs and to facilitate and expedite energy plant installations.
"The industrial food processing and beverage CHP sector is evolving rapidly and is poised for significant growth," said David J. Prezioso. "I'm excited to join the BE CHP team and build on the Company's recent successes and help to accelerate the energy analysis and installation of CHP plants currently in the pipeline."