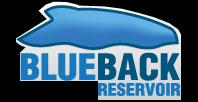 Blueback Reservoir has released version 2.0 of version 5.0 of the Blueback Project Tracker plug-in for Petrel.
The Blueback Project Tracker is a plug-in for Petrel for data managers to track and monitor Petrel projects from all their Petrel users. Currently, there are more than 45 oil companies worldwide allowing data managers and users to control and manage Petrel projects on their network disks with the Blueback Project Tracker.
The release of the Blueback Project Tracker v5.0 introduces integration with Studio* for Petrel to give an overview of, and to analyze, data relations between Petrel projects and Studio repositories. The release also presents 'Spatial Query Manager' allowing the user to easily create spatial views interactively.
"The Blueback Project Tracker is offering remarkable value to everyone managing Petrel project data and assisting Petrel users to keep an overview of projects, versions and data consistency. The new version is adding new utilities, requested by our customers, and is the first version integrating with Studio for Petrel" said Paul Hovdenak, Manager for the Blueback Reservoir Software Portfolio.