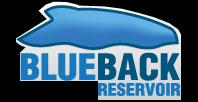 Blueback Reservoir reported new version release of the CSEM plug-in for Petrel, Bridge Electromagnetics 5.0.
Bridge Electromagnetics is a plug-in to the Schlumberger seismic-to-simulation product called Petrel, the ideal platform for integration of electromagnetic data (EM) with seismic and other subsurface data. Bridge is equipped with 1D, 2.5D and 3D EM forward modeling tools and all data can be seamlessly integrated through a variety of visualization tools. Through normalization, attribute generation and imported EM inversion results, a deeper understanding of the resistivity and electromagnetic response can be gained by joint interpretation.
The Bridge Electromagnetics version 5.0 focuses on the EM inversion results analysis. Version 5.0 completes the Bridge Interpretation Loop where you can use EM attribute data, EM forward modeling and now, tools for EM inversion results analysis. The ease-of-use and access to other subsurface data and functionality on Petrel, makes Bridge Electromagnetics the natural choice of software for visualization, interpretation and integration of electromagnetic data.
"With Bridge EM 5.0 the user has got the power to unlock and understand CSEM data in greater detail than what has been previously possible, foremost due to the Petrel workflow capabilities and the reservoir estimation tool. Bridge is now a mature tool both in exploration and production." said Dr. Erik Mårten Blixt, Product Manager for Bridge Electromagnetics.