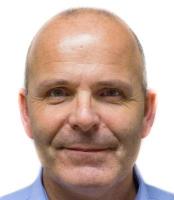 BMT Group Ltd (BMT) has appointed Ray McGlynn as Sales Manager for Offshore Oil and Gas.
Ray will be responsible for European and African regional sales support and assisting Louise Ledgard, Offshore Oil and Gas Business Development Lead in supporting the co-ordination of ocean engineering sales across the BMT Group.
Ray has extensive experience within the oil and gas industry including marketing and sales activities, strategic planning and business development, as well as extensive project management skills; from initial tendering through to project completion.