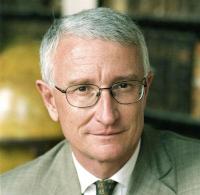 BMT Group has appointed Sir John Hood KNZM as Chairman of BMT Group Ltd with effect from 1 October 2015, following the retirement of Dr Neil Cross at the end of BMT's financial year on 30 September.
Sir John Hood is a non-executive Director of BG Group plc and WPP plc, Chairman of Urenco Ltd (from which he will retire later this year), Matakina Ltd, and Study Group Ltd; President and Chief Executive Officer of the Robertson Foundation; and Chair of the Rhodes Trust and Teach For All. For five years Sir John served as Vice-Chancellor of the University of Oxford and, before that, as Vice-Chancellor of the University of Auckland after a successful career at Fletcher Challenge, New Zealand's largest industrial conglomerate.
With a Bachelor of Engineering and a PhD in Civil Engineering from the University of Auckland, Sir John was awarded a Rhodes Scholarship to study at the University of Oxford where he read for an MPhil in Management Studies. He was appointed a Knight Companion to the New Zealand Order of Merit in 2014.